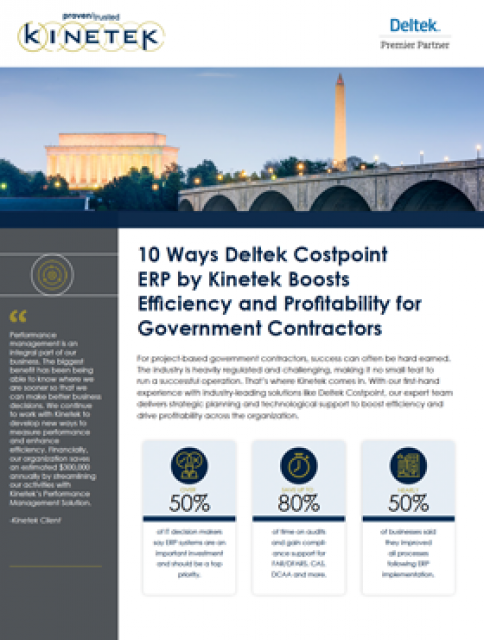 White Papers
10 Ways Deltek Costpoint ERP Boosts Efficiency and Profitability
Discover the 10 ways Deltek Costpoint ERP, in partnership with Kinetek, revolutionizes operations and unlocks new opportunities for growth. This comprehensive white paper delves into the powerful features of Deltek Costpoint ERP and how it optimizes efficiency and profitability for government contractors.

Stay ahead of the competition and ensure your business is fully equipped to navigate complex regulations and meet evolving customer demands. Download your copy now to access valuable insights and actionable strategies that will drive success!
Download Now
Forms marked with * are required.