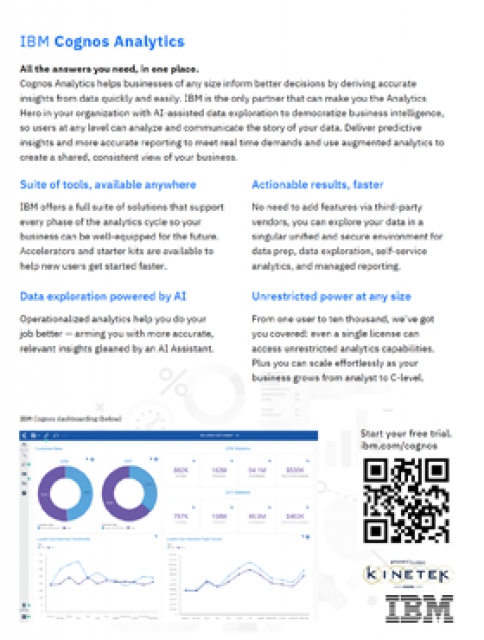 White Papers
IBM Cognos Analytics
Discover IBM Cognos Analytics - All the answers you need, in one place.
Cognos Analytics is an AI-fueled business intelligence platform that supports the entire analytics cycle, from discovery to operation.
Highlights:
New suite of tools, available anywhere
Data exploration powered by AI
Achieve action results, faster
Unrestricted power at any size
Download Now
Forms marked with * are required.