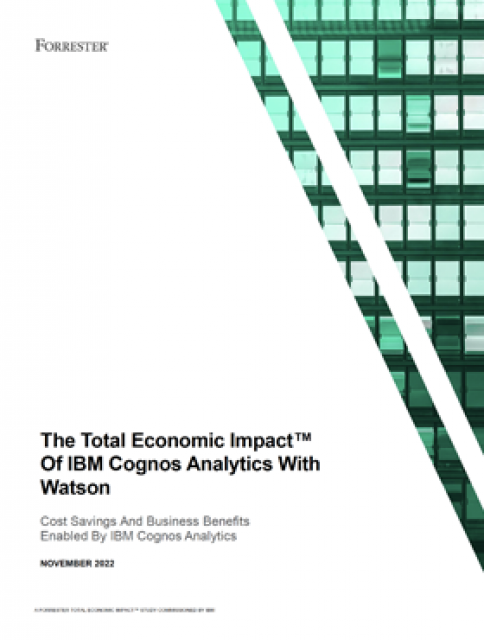 White Papers
The Total Economic Impact™ Of IBM Cognos Analytics With Watson
Cost Savings And Business Benefits Enabled By IBM Cognos Analytics
Organizations across industries collect and consume more data than ever before due to digital transformation. However, the management of data continues to present a key challenge: presenting enterprisewide data across siloes in real-time.
IBM Cognos Analytics with Watson is a business intelligence (BI) solution that integrates reporting, analysis, and predictions, and offers customers self-service reporting, data visibility depth, and a foundation for strong data governance across the enterprise.
Download Now
Forms marked with * are required.