In part one of our blog series "The 10 Key Elements of Material Management and Accounting System (MMAS) Compliance." we covered the first three MMAS standards and discussed 'sparking' the imaginative curiosity of the next generation of manufacturers - by showcasing the reality of modern manufacturing compliance.
In part two of this series, we will continue our discussion of the next three MMAS Standards of the Key Elements of Material Management and Accounting System Compliance Audits and discuss how to ensure your project manufacturing business can reliably plan, control, and account for materials to remain compliant.
An effective Material Management and Accounting System (MMAS) is essential to your ability to develop accurate bills of materials based on valid requirements and ensure appropriate quantities of materials.
As a leading consulting and solution provider, Kinetek understands the importance of manufacturing; specifically manufacturing for the government. We help our clients stay up to date with the latest industry trends and technology as well as industry requirements; serving as your accounting and government regulation compliance experts to ensure that your MMAS system adheres to systems criteria recently implemented by the Department of Defense (DOD), and aerospace and defense manufacturing agencies such as the National Aeronautics and Space Administration (NASA) and the Federal Aviation Administration (FAA).
---
Gov Conversations with our MMAS SME - Debbie White
"MMAS - The Material Management Accounting System Audit"
---
10 Key Elements of MMAS Compliance (4-6)
Government contractors whose business is project manufacturing are governed by the same rules laid out in Defense Federal Acquisition Regulation Supplement (DFARS) Subpart 252.242-7004, Contractor Material Management and Accounting System. All federal government contractors—including subcontractors—must follow these standards.
Let's dive into the next three standards of the Key Elements of Material Management and Accounting System (MMAS) Compliance:
• Audit Trails and Testing
• Physical Inventories
• Material Transfers
4. Audit Trails and Testing
MMAS Standard 4 requires you to provide audit trails and maintain records necessary to evaluate system logic, and to verify through transaction testing that the system is operating as desired.
For each of the 10 standards, the auditor will determine the adequacy and accuracy of the audit trails provided by your system. This will require the auditor to not only review the audit trails but also see enough transactional history to ensure the system is operating properly.
We have created a custom audit trail solution to help you track and audit your Deltek Costpoint table data to allow for secure reporting and compliance. Discover the sequence of activities affecting the Who, What, When, Where, and Why of your data with - Kinetek Audit Tables (KAT©)

5. Physical Inventories: Receipts, Returns, Cycle/Physical Count Materials
MMAS Standard 5 states that a 95-percent inventory record accuracy is desirable to ensure that recorded inventory quantities reconcile to the physical inventory.
You must establish and maintain adequate levels of record accuracy, and include reconciliation of recorded inventory quantities to physical inventory by part number on a periodic basis.
Auditors will evaluate your policies and procedures for material receipt, inspection, and inventory to ensure that:

• All material received and issued is accounted for
• Only materials meeting agreed-to quantity and quality specifications are accepted
• Material returns are properly controlled and accounted for
• Cycle counts and physical inventories are periodically conducted to validate inventory balances and reconcile to the book of record

If your systems have an accuracy level below 95 percent, you must provide adequate evidence that there is no material harm to the government due to lower accuracy levels, and that the cost to meet the accuracy goal is excessive in relation to the impact on the government.

6. Material Transfers
MMAS Standard 6 provides that your policies and procedures should include detailed descriptions of circumstances that will result in manual or system-generated transfers of parts.
The auditor will determine whether you adequately describe circumstances that result in manual or system-generated transfers of parts.
The Bottom Line:
Our objective at Kinetek is to ensure that your company has a fully compliant MMAS system that consistently results in reliable planning, controlling, and accounting for materials. We can help ensure your MMAS system results in sound material acquisition and management decisions while mitigating the risk of withholdings from progress payments and contract billings for failing to comply with newly implemented rules and regulations. Hit the contact button below and let's discuss your MMAS compliance needs today!
Some of the example services we provide to help meet your MMAS system compliance needs include:
• Compliance support for Cost Accounting Standards
• Design and implementation of a new MMAS system
• Rework and update existing MMAS system for enhanced process improvements
• Documentation for MMAS policies, procedures, and detailed staff desktop procedures
• Detailed analysis of your current MMAS policies, procedures, and practices
• Health check of your current MMAS system procedures
• Provide subject matter expertise on MMAS system regulatory compliance
• Develop and implement appropriate corrective action plans
---
Stay tuned for part three of this series where we will conclude our deep dive with the Final 4 Standards of MMAS compliance.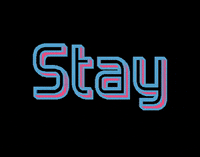 Sign up below to ensure you don't miss out on the final remaining post in this series!